"Dr. Khalil was very professional. He explained my condition in detail and was very skilled at the procedure he performed.

September 13, 2019 - Joseph M.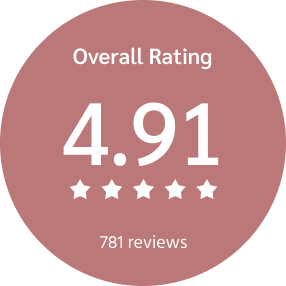 "Dr. Khalil was very professional and explained everything to me. I did not feel rushed, and the staff was very nice as well.

June 14, 2019 - Stephanie A.
"Dr. Khalil is patient, extremely kind, and knowledgeable. The office is well kept, and the staff is incredibly friendly.

March 9, 2019 - Cassandra H.
"The office staff were friendly and professional. The office was clean and inviting. Dr. Khalil was friendly and attentive.

January 6, 2019 - Naomi B.
"Dr. Khalil was kind and thorough. He was very patient. I didn't feel rushed at all—which is rare these days!

August 15, 2019 - Erin J.
"He is an amazing doctor--friendly, polite, explains everything efficiently. We are very happy with the results.

February 14, 2019 - Cosimo G.
"Listened well, proposed options I could choose, and demonstrated he is committed to helping me resolve the issue.

December 12, 2018 - Josh N.
"This doctor takes his time and has great bedside manners! He cares about what you have to ask and answers all my questions.

October 19, 2017 - Jessenia M.
"Dr. Khalil is great. He explained everything and was fun to talk to. Very knowledgeable and would definitely recommend.

December 19, 2017 - Vikas G.
"Excellent communicator, answered all my questions, flexible, respectful of my priorities and preferences. Excellent!

February 13, 2018 - Carolina M.
"Brilliant, sensitive, respectful, and clear. Couldn't find a better dermatologist if I tried. Highly recommended!

February 1, 2018 - Gavin M.
"He was incredibly thorough and made me feel so at ease. His associates were also wonderful - overall great experience!

February 28, 2019 - Genevieve H.
"Dr. Khalil was very attentive and knowledgable. He was very nice and assured me that he would resolve my issue!

April 12, 2019 - Haley B.
"Highly professional and outstanding bedside manner. As a fellow healthcare provider myself, would recommend to anyone.

December 3, 2018 - Michael R.
"Dr. Khalil is a really nice doctor. Took the time to explain everything and was very helpful.

March 7, 2019 - Andrea B.
"Friendly and knowledgeable doctor and staff. Will recommend to all my friends and family.

March 26, 2019 - Rebecca J.
"Dr. Khalil has a great bedside manner. He explains his findings in a clear and concise way. I highly recommend him.

October 28, 2016 - Denise O.
"Dr Khalil was very professional and thorough. It was a pleasant experience. Highly recommended.

December 12, 2018 - Seth B.
"Dr. Khalil was very helpful and listened to my problems so that he could create a timely treatment plan.

April 27, 2018 - Andrew O.
"Dr. Khalil is a wonderful doctor--knowledgeable, patient, and makes you feel comfortable. Highly recommended!

September 6, 2017 - Steven A.
"Overall Dr. David was a very professional dermatologist, and I would gladly go see him again.

December 11, 2018 - Elizabeth T.